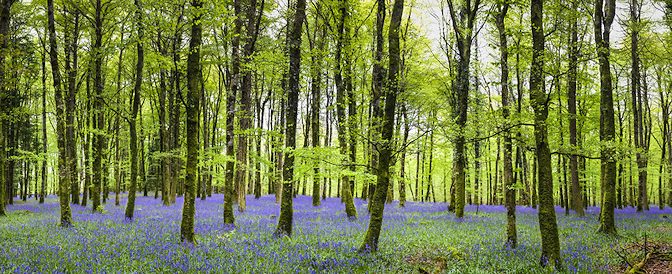 Counselling & Psychotherapy, EMDR & IFS
ABOUT COUNSELLING & PSYCHOTHERAPY


'Change occurs when one becomes what he is, not when he tries to become what he is not'.


The paradoxical theory of change, Arnold Beisser M.D.
Carl Jung says 'neurosis is always a substitute for legitimate suffering'. I would say that 'neurotic' behaviours and ways of being arise to protect us from the emotional aftermath of overwhelming challenges and difficulties, possibly because we were too young to fully process these events, situations or relationships, or they overwhelmed the resources available to us at the time. These challenges could include trauma, loss, bereavement, bullying, humiliation, relationship difficulties, ill-health and other major life changes. They may lead to depression, anxiety, low self-esteem, stress, performance anxiety and addictions. When we engage in Counselling and Psychotherapy we are offered an accepting, empathic, compassionate and safe place in which we can express and explore our thoughts and feelings about whatever is ready to be faced and processed at that time. We may then be able to be more accepting of ourselves and our 'legitimate suffering' so that healing may take place and our 'neurotic' behaviour can be eased. In therapy we may also rediscover our own innate strengths, intuition and wisdom, which brings the possibility of making more creative choices and leading more fulfilling lives.
In terms of the difference between counselling and psychotherapy, there is an ongoing debate. In very broad terms, counselling usually focuses on current issues and symptoms and can be completed in about 6 to 12 sessions, while psychotherapy usually works at a deeper level on a longer-term basis, often focusing on our earlier developmental experiences and how they contribute to present day symptoms and issues.
Here is a video by Brene Brown talking about the healing power of empathy and connection.
ABOUT EMDR THERAPY & TRAUMA

'Trauma is not a life sentence'

Peter Levine
Traumatic symptoms can result from the experience of an overwhelming event or a series of distressing ones. Common symptoms include irritability, anger, panic attacks, feelings of shame and guilt, isolation and fear, hypervigilance, poor sleep, restlessness, being easily startled and avoidance behaviours. Research has been conducted demonstrating the benefits of EMDR in treating psychological trauma arising from experiences as diverse as war related experiences, childhood sexual and/or physical abuse or neglect, natural disaster, assault, surgical trauma, road traffic accidents and workplace accidents. EMDR can also be extremely effective in healing early attachment issues and in the relief of panic attacks and phobias. The National Institute for Health & Clinical Excellence (NICE) has validated EMDR as a preferred method of treatment in the NHS for post-traumatic stress disorder.
Here is a Youtube video introducing EMDR.
Here is a Youtube video of some personal experiences with EMDR Therapy
ABOUT INTERNAL FAMILY SYSTEMS (IFS) THERAPY

'As traumatised children, we always dreamed that someone would come and save us. We never dreamed that it would, in fact, be ourselves as adults.'

Alice Little
Internal Family Systems (IFS) is one of the fastest growing therapeutic models today due, I believe, to its radically accepting, non-pathologising, gentle but empowering approach to healing. IFS is based on two core principles: firstly that our personalities are made up of many different aspects, or parts, that form themselves into a distinct internal network and secondly that individuals have, at their centre, a core Self which, once discovered, shows itself to be compassionate, wise and able to bring healing, balance, harmony and integration to any conflicting and extreme parts in our system.
Here is a youtube video showing the founder Dick Schwartz giving a short introduction to IFS.
Here is a youtube video showing the founder Dick Schwartz speaking about IFS in terms of the inner critic.