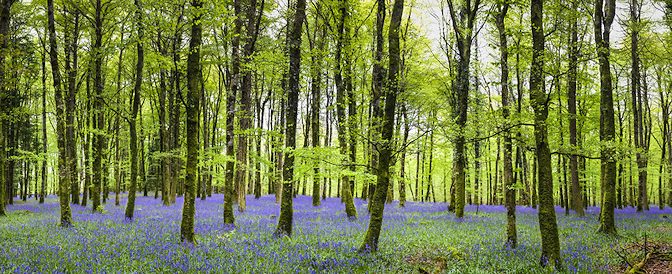 Counselling, Psychotherapy, EMDR, IFS & Supervision in Cranbrook & Online
*PLEASE NOTE I AM NOT TAKING ON NEW CLIENTS OR SUPERVISEES AT THIS TIME.*

I am a BACP Accredited Counsellor and Psychotherapist, an EMDR Europe Accredited Consultant and IFS Therapist with 19 years' experience in the field of psychological therapy. Since qualifying as a Counsellor in 2003, I have completed many additional trainings in trauma-focused approaches (including EMDR), systemic approaches (including Internal Family Systems IFS), mindfulness and supervision. I have worked with a broad range of clients presenting with many different issues in the NHS in Primary Care, in the Welfare Department of Kent Police and in private practice. I work with clients experiencing symptoms of trauma, anxiety (including performance anxiety), low mood and phobias. Clients also come to me to address relationship issues and habits/behaviours they would like to change.

I describe my approach as Integrative, with a Person-Centred philosophy underpinning all of my work. I am particularly interested in working to relieve my clients of present day difficulties which may have their roots in past trauma. This may be single incident shock trauma or more chronic relational and developmental trauma from childhood. These days I am working more and more with attachment-focused Eye Movement Desensitisation & Reprocessing (EMDR) and Internal Family Systems (IFS), both of which are powerful ways of gaining an understanding of our inner worlds, and both of which gently, collaboratively and creatively support transformation and healing.  As well as counselling, psychotherapy, EMDR trauma-focused and IFS therapy, I also offer clinical supervision.


'Sometimes struggles are exactly what we need in our life. If nature allowed us to go through life without any obstacles…we would not be as strong as we could have been and we would never fly!'
Lessons from a Butterfly, Author Unknown
Here is a Youtube video of a TED talk in which Brene Brown speaks of the power of vulnerability. Apart from Brene being a great speaker, my hope is that her talk will help you to be welcoming of your own vulnerabilities and encourage you to reach out and ask for any help that you feel you may need at this time.
Clients come to see me from the surrounding villages of Staplehurst, Hawkhurst, Goudhurst, and Horsmonden, as well as from the nearby towns of Tenterden, Tunbridge Wells, Tonbridge and Maidstone. Counselling, supervision & EMDR sessions are also available Online via Zoom.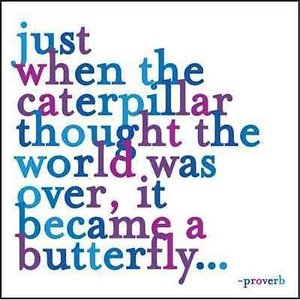 Lessons from a Butterfly
A man found the cocoon of a butterfly. One day a small opening appeared in the cocoon; the man sat and watched the butterfly for several hours as it struggled to force its body through that little hole. Then it seemed to stop making any progress. It appeared as if the butterfly had gotten as far as it could, and it just could not go any further. So the man decided to help the butterfly. He took a pair of scissors and snipped off the remaining bit of the cocoon. The butterfly then emerged easily, but it had a swollen body and small, shriveled wings. The man continued to watch the butterfly. He expected that, at any moment, the wings would enlarge and expand to be able to support the body, which would contract in time. Neither happened! In fact, the butterfly spent the rest of its life crawling around with a swollen body and shriveled wings, and it was never able to fly.

What the man in his kindness and haste didn't understand was that the restricting cocoon, and the struggle required for the butterfly to get through the tiny opening, were nature's way of forcing fluid from the body of the butterfly into its wings, so that it would be ready for flight once it achieved its freedom from the cocoon.

Sometimes struggles are exactly what we need in our life. If nature allowed us to go through life without any obstacles, it would cripple us. We would not be as strong as we could have been, and we would never fly.

-Author Unknown-

Links

BACP
Somatic Experiencing
EMDR Association UK and Ireland
Privacy Notice
General Principles:
1. As a professional counsellor, I place an emphasis on my clients' confidentiality
2. I am committed to complying with the letter and the spirit of the law (e.g. DPA, GDPR)
3. I respect that individuals have a set of moral and legal rights relating to how their personal data is processed

When third parties instigate contact with me via phone (calls, voicemail and text message), and via email, I will consider, by convention, that they intend and acknowledge that I may return contact by these means. Likewise, where an enquirer provides me with alternative contact details I will consider that they are inviting me to use those contact details in good faith.